LycaHealth, Orpington sponsors Grassroots Football
LycaHealth, Orpington, are proud to announce they will be sponsoring the Bromley and District Schools FA football teams for the 2023/24 and 2024/25 seasons. LycaHealth is passionate about the health and wellbeing of the people in the community in which they operate. This partnership is a vital step towards raising awareness and supporting the health of young people at a time where illnesses relating to inactivity are high and will provide opportunities for young players to improve their skills and advance their careers.
Matt Griffiths, Chairman of Bromley & District Schools FA said "It is fantastic that LycaHealth have chosen to support the Bromley & District Schools FA teams. It shows that LycaHealth understand the need to support young people's health using sport as a holistic health tool. Each player will be proud to wear the shirts bearing the LycaHealth logo and on behalf of the teams, I would like to thank LycaHealth for their support."
In addition, the sponsorship will help provide opportunities for young players to improve their skills and advance their careers, as well as promoting social inclusion and community development.
Tom Shrubshall, General Manager at LycaHealth, Orpington said "This partnership exemplifies our commitment to supporting local sports and nurturing young talent. Together, we aim to create a platform that empowers aspiring athletes, fosters teamwork, and promotes a healthy, active lifestyle. We look forward to a successful collaboration with the Bromley and District Schools Football Association and making a positive impact on the lives of young players in the community."
LycaHealth, Orpington is a private medical centre offering a range of services including Sports Medicine, Physiotherapy, Orthopaedics, Private GP and diagnostic imaging such as MRI, CT Scan, Ultrasound and X-ray as well as services in Breast Clinic & Screening, Cardiology, Dermatology and Ear Nose & Throat (ENT). The recent addition of a state of the art operating theatre, providing day case procedures for a range of specialties, demonstrates the high quality, innovative healthcare LycaHealth provides to their patients in a safe and personable environment.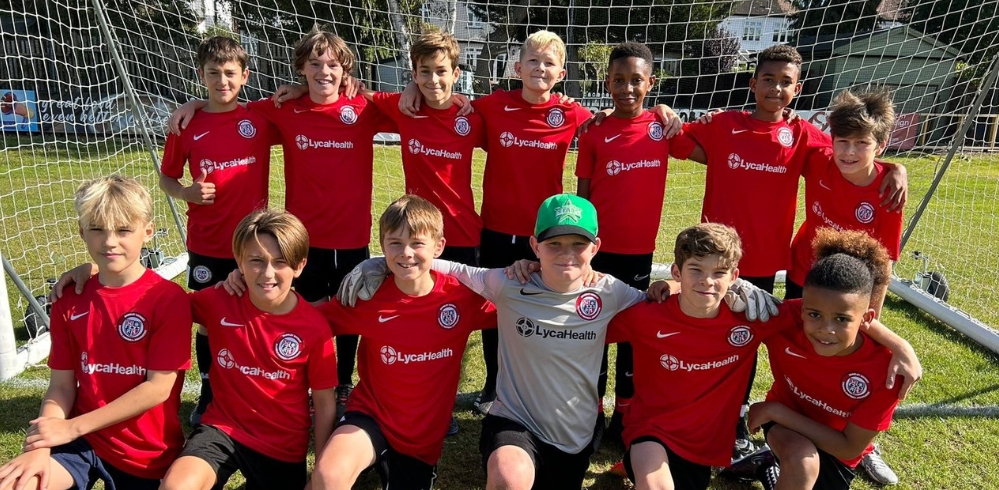 For more information about LycaHealth Orpington, visit LycaHealth.com/Orpington.
For media and press enquiries, please contact Madeleine Greenhalgh Madeleine.Greenhalgh@kims.org.uk.