Within the last 2 months, both Ugo Ehiogu, aged 44 (Ex-Premier League footballer, & Under 23's Coach for Tottenham Hotspur ) and Cheick Tiote, aged 30 (Ex-Newcastle Star) suffered from Sudden Cardiac Arrest whilst training on the pitch. Both athletes seemed to be in excellent health, given their individual achievements in their elite professional sports. Unfortunately, both footballers passed away.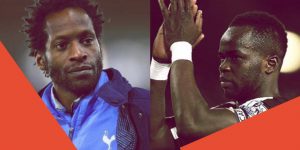 The sudden and untimely deaths of these two elite footballers have caused slight concern amongst younger weekend warrior players and has resulted in several enquiries into the centre.
LycaHealth has taken some time out to discuss some of the concerns and issues surrounding Cardiac Arrest with Consultant Cardiologist Kare Tang about Cardiac Arrests and taking care of your heart.
Dr Kare Tang is a consultant cardiologist who is trained in general cardiology as well as general medicine. His sub-specialty is coronary intervention with coronary stenting with percutaneous coronary intervention (PCI) and manages all types of coronary artery disease including the most challenging and toughest category of chronic total occlusion (CTO). He is the 'go-to 'cardiologist for cases which are deemed too high risk or deemed not operable for conventional cardiac surgery.
He has been trained in renowned cardiac centres including Papworth and Addenbrookes Hospital in Cambridge, Hammersmith Hospital (London), as well as at the Prince of Wales Chinese University of Hong Kong. He is currently the highest volume operator at the Essex Cardiothoracic Centre where he participates in the interventional rota to manage heart attack emergencies for the counties Essex and Suffolk. His experience in this field is immense and has resulted in a research publication in journals including the New England Journal of Medicine. His mild, measured, and confident manner is well liked by both his colleagues as well as patients he treats.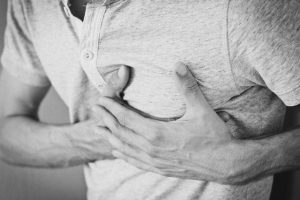 What happens to a person's body when they suffer a Cardiac Arrest?
"A cardiac arrest occurs when the heart suddenly stops pumping blood around the body. Someone who is having a cardiac arrest will suddenly lose consciousness and will stop breathing normally".
Does a Cardiac Arrest always lead to fatality?
"Unless immediately treated by CPR this always leads to death within minutes. This is either due to ineffective heart pumping strength or due to ineffective electrical activity to make the heart muscle contract and maintain a circulation. Ineffective heart electrical activity can be absent of electrical impulse, but most commonly, due to a life threatening abnormal heart rhythm called ventricular fibrillation (VF)".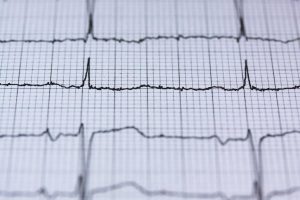 How does Ventricular Fibrillation occur?
"Ventricular fibrillation happens when the electrical activity of your heart becomes so chaotic and fast that the heart stops pumping and quivers or 'fibrillates' instead".
What are the Causes of Ventricular Fibrillation, and why are young and fit athletes suffering from it?
"There are various causes of VF and one of them is from a heart attack due to blocked coronary artery. Other causes of spontaneous VF can be due to an abnormality in the heart muscle building blocks which predisposes to chaotic heart rhythm disturbances. The latter is the common cause in fit young patients with no previous symptoms or signs. VF cardiac arrest can be bought on by exertion".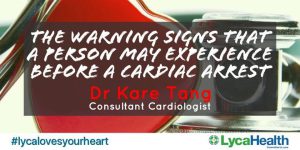 What are 5 warning signs that a person may experience before a Cardiac Arrest?
Symptoms that patients may experience as warning signs for potential cardiac arrest include:
Recurrent fainting attack or blackouts on which may be precipitated by exertion.
Recurrent palpitations which can be associated with chest pain
Chest pain on exertion which could be due to angina
Difficulty in breathing
Family history of sudden death at an early age
If you have any of these symptoms, a full cardiology assessment including an Electrocardiogram (ECG) would be advised as soon as possible.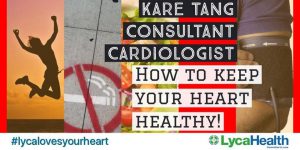 How can one minimise the risk of potentially suffering a Cardiac Arrest?
People need to maintain a healthy heart to reduce the chance of developing coronary artery disease which is a major cause of heart attack and cardiac arrest. This can be achieved by:
Keeping weight down and maintain a normal Body Mass Index (BMI)
Keep active at least three times a week, with 30 minutes of moderate- intensity exercises…. you need to perspire and get out of breath!
Quit smoking
Eat healthily, with a balanced diet and reduce alcohol consumption.
Watch your blood pressure and ensure it is within normal range. (Ideally, your blood pressure should be around 120mmHg over 80mmHg (120/80)- this is the optimal healthy blood pressure measurement.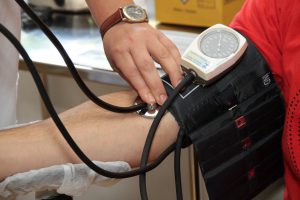 What services can you offer at LycaHealth?
"At Lycahealth, I can offer a comprehensive assessment of the patient's cardiac risk for primary prevention and screening. This includes a thorough history and clinical examination, blood tests including cholesterol levels, blood sugar, full blood analysis, electrocardiogram heart trace, echocardiogram (ultrasound of the heart to look at the structure and function of the heart), holter monitoring (heart trace recording for 1-7 days), exercise stress test, CT coronary angiogram (Non-invasive assessment of the coronary arteries) and finally state of the art Cardiac MRI assessment if there is suspicion of structural or functional abnormality seen by the previous simpler tests".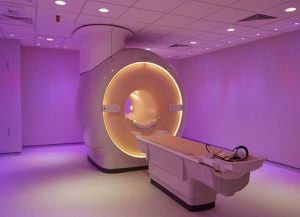 When is it time to see a specialist?
"I would strongly suggest anyone who has any of the above symptoms, or has a family history of heart concerns, or is intending to carry out strenuous exercise and competitive sport to have an assessment as baseline to exclude potential silent underlying heart disease".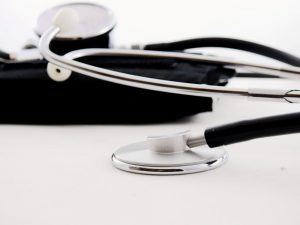 "I would be delighted to advise on blood pressure concerns (hypertension), cholesterol management, heart murmurs due to heart valve abnormality, breathlessness or chest discomfort due to possible angina, palpitations due to heart rhythm disorder, faints or black outs, previous heart attacks or had previous coronary intervention with either coronary bypass surgery or coronary stents".
Dr Tang practices at LycaHealth Canary Wharf on Tuesday evenings, from 6pm – 8pm as well as some ad-hoc appointments upon request.
To book an appointment with Dr Kare Tang, and to ensure your heart is as healthy as it can be, please call: 0207 132 1440 or visit: www.lycahealth.com