Did you know that Britons are among the most depressed in the western world1, and city dwellers are 40% more likely to be depressed than their non-city counterparts2? The business and finance sectors represented in Canary Wharf are among the most high-pressured, densely populated places to be. Thousands of workers suffer with depression in silence, affecting wellbeing and productivity.
No one knows the stress that City workers face better than Lyca Health. At our esteemed Canary Wharf centre, we work every day to provide the best quality healthcare to the UK's busiest commerce community.
hat's why we've teamed up with leading Harley Street clinic, The London Psychiatry Centre, to provide a highly effective, cutting-edge treatment for depression and anxiety – repetitive Transcranial Magnetic Stimulation (rTMS).
What is rTMS?
rTMS is an effective, non-invasive treatment for depression, without pain or pills.
Your brain functions by way of electrical signals between nerve cells. rTMS employs gentle magnetic stimulation to stimulate the part of the brain that regulates mood. The treatment works in cooperation with your body's natural activity by slightly elevating the number and regularity of these signals.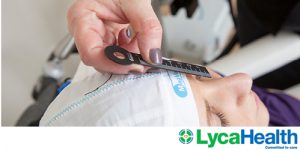 What does rTMS involve?
rTMS aids electrical brain signals through a pulsed magnetic field. This magnetic field is generated by passing rapid current pulses through a plastic-encased coil of wire, which is placed close to your scalp. In this way, the magnetic field can be directed to specific areas of the brain that manage mood – safely and without pain. The procedure is extremely safe and patients are able to go back to work immediately after.
Sessions take place as outpatient appointments, meaning that there is no overnight stay required, and last approximately 30 minutes. Repetitive Transcranial Magnetic Stimulation doesn't involve any needles or require any anaesthetic.
How Effective is rTMS?
rTMS has been proven to be very effective, even with treatment-resistant depression (i.e. patients who have not responded to medication and/or talking therapies).
At The London Psychiatry Centre, the remission rate for treatment-resistant depression with rTMS is over 60%. 74% of women and 58% of men have recovered in 4.3 weeks on average.
These high remission rates have been reported and published in peer-reviewed journals, as well as the 2017 annual meeting of The Royal College of Psychiatrists.
Is rTMS safe?
Clients can rest assured in the knowledge that rTMS is deemed to be a safe treatment, with very scant risk of side effects. Countless research studies, clinical trials, and peer-reviewed papers have vouched for rTMS as a treatment for depression.
There is an incredibly small seizure risk with rTMS – but crucially the University of Michigan reports that in 10,000 treatments, not a single seizure episode was noted.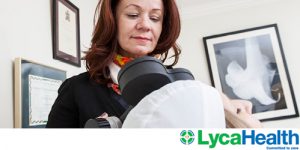 What are the side-effects of rTMS?
rTMS can effectively treat depression and anxiety without the common side effects associated with medication (lowered libido, stomach complaints, etc.). rTMS side effects are minimal and short-term; you might feel discomfort or some tingling at the treatment site, a headache, or light-headedness.
What do the Care Quality Commission and NICE say about rTMS?
rTMS has been approved as a depression treatment by The National Institute of Health and Care Excellence (NICE). NICE noted in its inspection report for The London Psychiatry Centre that:
"Feedback from patients was very positive about the service, with some patients describing life changing treatments, following years of unsuccessful treatments elsewhere."
The London Psychiatry Centre, our partner in delivering rTMS, was a national advisor to NICE in its review, and the Care Quality Commission has credited the clinic with pioneering rTMS in the United Kingdom.
Why Canary Wharf for rTMS treatment for depression?
Providing a service at our state of the art Canary Wharf Lyca Health clinic means that time-stretched City workers can receive the help they need without upending their schedules.
The London Psychiatry Centre has by far the highest rTMS success rates in the UK, and here at LycaHealth we are delighted to partner with them. To find out more call us on 020 7132 1440 or book an appointment.
References
http://www.oecd-ilibrary.org/sites/health_glance-2015-en/10/04/index.html?itemId=/content/chapter/health_glance-2015-68-en&mimeType=text/html
http://www.urbandesignmentalhealth.com/mind-the-gaps-framework.html