Are you searching for a private MRI scan clinic in London, but are not sure how to find the right one for you? Luckily, LycaHealth offer speed, convenience, cutting edge equipment and expertise to suit your needs, and yes; ultimately this includes same day MRI scans. Here are a few other factors to look out for when finding the perfect clinic.
Is the location convenient?
We all lead busy lives, and no one has the time to travel long distances to attend an appointment. If you're based in the City, you'll want to look for a clinic that's local. LycaHealth has a central GP clinic in Canary Wharf and another conveniently located in Orpington.
Is the clinic accredited by your private medical insurance?
Accreditation guarantees that you're getting the approved care that you need to address your issues. LycaHealth is accredited by all private medical insurance companies and welcomes all self-referring clients for consultations and screening. If you have private medical insurance through work, or a personal plan, rest assured that as an approved centre, Lycahealth has been monitored, inspected and has passed the fundamental standards of quality, safety and performance as set out by the CQC (Care quality Commission) requirements. This in turn, provides your insurance company with the assurances they need to ensure that their members receive the best possible treatment and services available.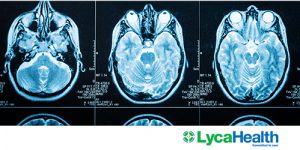 Are the MRI scan results delivered immediately?
Waiting around for MRI scan results can lead to extra stress that you don't need, time away from work, and a delay in receiving a diagnosis of your injury. However, if scan results were delivered immediately, there would be no need to worry – and that's where LycaHealth excels. We offer reliable same-day scanning thanks to our superior 3.0T MRI Scanner, which is twice as powerful as standard machines, and provides a more accurate, clearer resolute picture than other current scanners on the market – thus enabling the consultant to get a much clearer understanding about how bad your injury may be. Lycahealth can provide your images to you on a disc on the day , or have them emailed via a secure link directly to your referring clinician avoiding the risk of forgetting your disc at home, at work, or in some cases – on the train!
Does the clinic offer a comfortable environment?
It's understandable that the thought of visiting a clinic can cause stress or anxiety – the cold and uncomfortable environment at some clinics is enough to put some people off. However, LycaHealth strives to make the process as stress-free as possible, using calming mood lighting and a virtually noiseless scanner to ensure that you're comfortable and your experience is stress-free, on time, and as seamless as possible.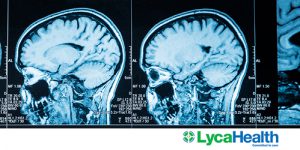 Does the clinic offer appointments which can fit around your schedule?
Depending on your schedule, you may find it difficult to fit an appointment at a clinic around your lifestyle. Our private GP clinics are open from 8am to 8pm Monday to Friday, and we will try our best to find an appointment which is convenient for you, if you're unable to attend same day.
Book your private MRI scan or GP consultation at our Canary Wharf clinic or Orpington clinic. Alternatively, please call Canary Wharf (020 132 1440) or Orpington (01689 490 111).
LycaHealth is accepted by all major insurance companies, and our Canary Wharf clinic has onsite private GPs should you not have the time to obtain a referral from your local GP.
Lycahealth – Committed to health!